Technology Solutions for Interior Alaska Non-Profit Organizations
Goldstream I.T. provides a host of technology services to select non-profit organizations in interior Alaska. From website design and hosting, web site maintenance, technology hardware and software consulting, network design and construction, Goldstream I.T. has a wealth of knowledge and Experience in I.T. to assist your organization.
Is Goldstream I.T. Accepting New Clients?
Goldstream I.T. has morphed into a retiree's hobby. If you're taken on as a client you will receive professional and timely service. It is unlikely you will find better or more timely service no matter how much you might pay. At the moment new customers are not being accepted, but things do change, so feel free to contact me and I'll speak with you about your needs.
What is the Goldstream I.T. Hourly Rate?
There is no charge for Goldstream I.T services. This is not a business but an ongoing charitable act.
In some cases Goldstream I.T. incurs costs when using a third party to provide services. For example, Third parties are used for Domain Name Registration and Web Hosting. Clients are asked to reimburse for those costs. You'll find that those costs are quite reasonable and nothing more than reimbursement is requested.
Goldstream I.T. is a front name for ongoing charitable acts of an individual. The name and web presence allows organizations that might benefit from services Goldstream I.T. provides to find and make contact for those services.
For God so loved the world, that He gave His begotten Son, that whoever believes in Him shall not perish, but have eternal life. John 3:16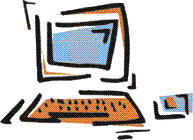 Help Choosing a Domain Name
Domain Name Registration
Website Design
Website Hosting
Website Maintenance
Web Related Consulting
Technology Consulting
Network Design
Network Construction
Providing Technology Solutions since 1989